Note, this is a loose body of a 165cm sex doll, which you can also apply to heads of other brands. When you combine the body with the head of another brand, you can get a color difference in skin color.
Specifications:
Skin color: Tan (similar to a white lady after 2 weeks of sun vacation)
Length: 165cm
Weight: 30 KG
Upper bust: 83cm
Lower bust: 53cm
Cup size: F cup
Waist: 50.5cm
Hip: 82.5cm
Arm length: 67cm
Palm length: 17cm
Leg length: 83cm
Foot length: 21.5cm
3 possibilities of penetration:
Oral depth: 13cm
Vaginal depth: 20cm
Anal depth: 20cm
Package size:
156cm * 45cm * 30cm
Included:
1 * Sex doll body
1 * Sexy Lingerie (you will receive these at random)
1 * Heating element
1 * Vaginal shower
Options such as standing feet and pubic hair are possible and can in some cases also be delivered immediately, otherwise the delivery time will take approximately 3 to 4 weeks. For standing feet or pubic hair we charge € 50 extra. Contact us for this option.
All our dolls have a fixed vagina as standard, they are also available with a removable vagina. We prefer the fixed vagina because it feels much more realistic during use. The 100cm sex dolls are only available with a fixed vagina. If you'd like a doll with a removable vagina, you should choose from the 140/147/158 or 165cm category, these do have a longer delivery time. Please contact us for this.
If you have any questions or need help ordering this product, please contact us.
Use water-based lubricant with this product.
Our prices include VAT and shipping costs.
Delivered from our warehouse in The Netherlands.
Delivery time: 1-3 working days.
Direct payment
You can pay via PayPal, Creditcard, SOFORT, Trustly, bank transfer and other payment gateways for your specific country. Bank transfers are discreet!
Pay in installments
Pay in 6, 12 or 24 month installments via Klarna. Only possible for sex dolls from 147cm and larger.
Available for customers in Austria, Finland and Germany.
After Pay
Pay 14 or 30 days after delivery via Klarna. No extra costs. Only possible for sex dolls from 147cm and larger.
Available for customers in Austria, Belgium, Finland, Germany and the Netherlands.
Cash on Delivery
Pay for your sex doll with Cash on Delivery. Extra fee up front: € 45,00.
Pick-up at MySexDollShop.com
If you can't receive your order by post, it is possible to pick up your order at our storage in Drachten (The Netherlands), by appointment. Here it's possible to pay cash, by card or by bank transfer.
Delivery Time
Europe
Within Europe we can deliver within 1-3 business days. Delivery is via UPS.
Benelux
Shipment within the Netherlands, Belgium and Luxembourg will mostly take 1-2 business days. Delivery is via UPS or PostNL.
Shipping
After paying your order, we will immediately start packing. We deliver most of our products from stock, so you have the order within 1-3 working days.
We use various parcel services, such as UPS and PostNL. Once the package has been shipped, we will send you a Track and Trace code, so that you can track the order until delivery.
Discreet
Of course you can not see from the packaging what is being sent, the shipping is discreet!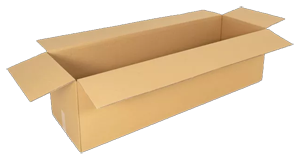 If you have any questions regarding shipping/delivery, please contact us.